The Spa at The Herrington Inn
A Relaxing Spa Experience in Geneva, IL
After a day of travel, meetings or sightseeing in Geneva, Illinois, the European-style spa at The Herrington Inn & Spa is a soothing oasis for mind and body. We invite you on a personal journey of wellbeing by indulging your senses. Our caring spa therapists will help you select from a replenishing menu of body treatments, massages, in-room massage services, facials, and waxing services.
~ Caring for You and Your Well-Being ~
As we return and adjust to new standards and expectations, we remain committed to providing you with the utmost care and comfort during your treatments. This means staying consistent with our already high standards of hygiene, sanitization and cleaning, all without compromising the high level of service you expect and deserve during your appointment.
As always, our guests are our number one priority. To serve you safely, we are actively following recommended guidance and procedures of the World Health Organization and the Centers for Disease Control and Prevention (CDC), as well as local health authorities. To that end, below are some of the additional steps we have taken to abide by these guidelines and to meet the latest COVID-19 requirements.
Treatment rooms, facilities, and all equipment will be cleaned and sanitized between each appointment; high-touch surfaces will be frequently sanitized and enhanced protocols will be followed for handling laundry. Unvaccinated guests are asked to wear a mask while in the hotel and the spa.
Additionally, if you are ill with flu-like symptoms, we are happy to reschedule your visit for a future date.

Spa Hours
Monday-Saturday 8:00am-8:00pm
Sunday 9:00am-5:00pm
Please call us today to make your appointment
(630) 232-4252
Intake Form for Skin Care Treatment
Spa Menu
Enjoy the perfect spa getaway in the Chicago suburb of Geneva.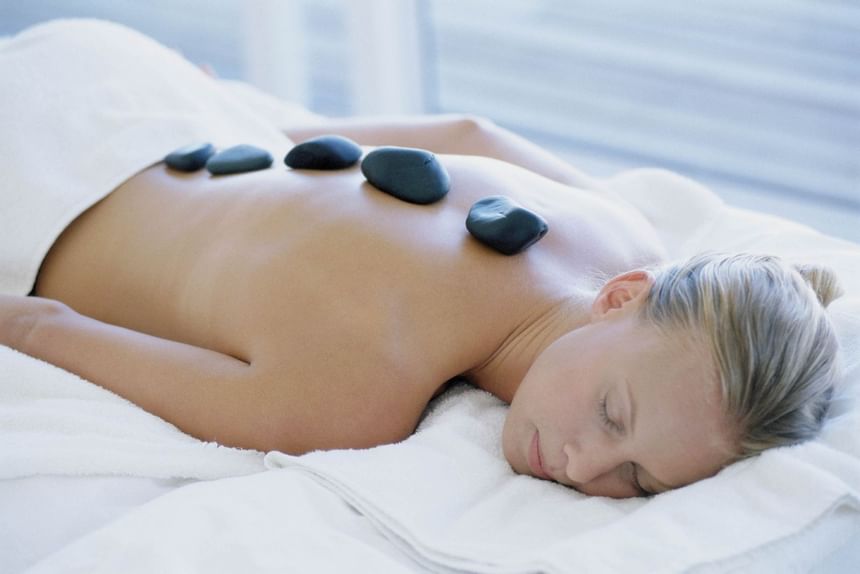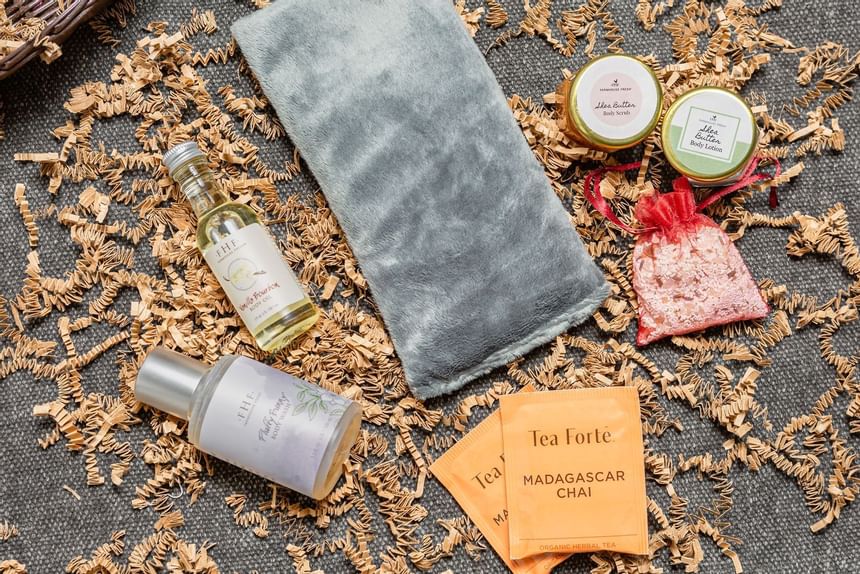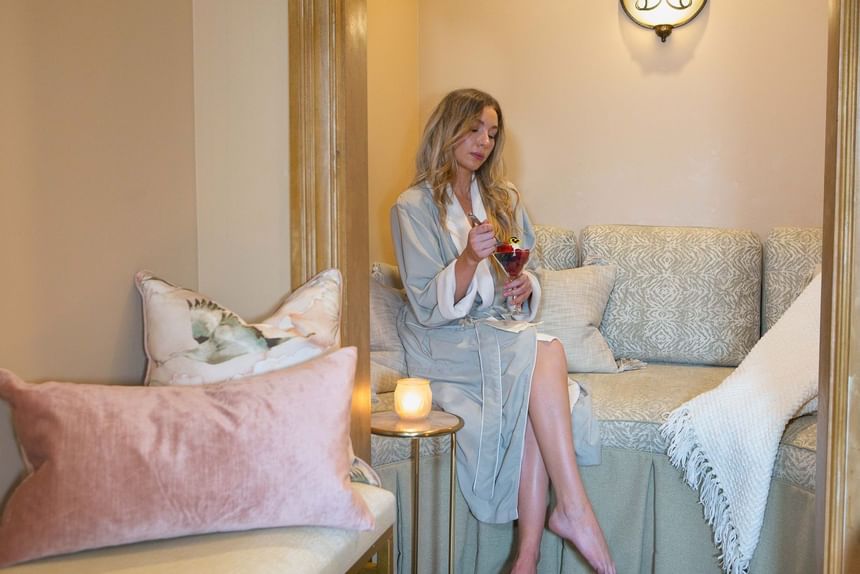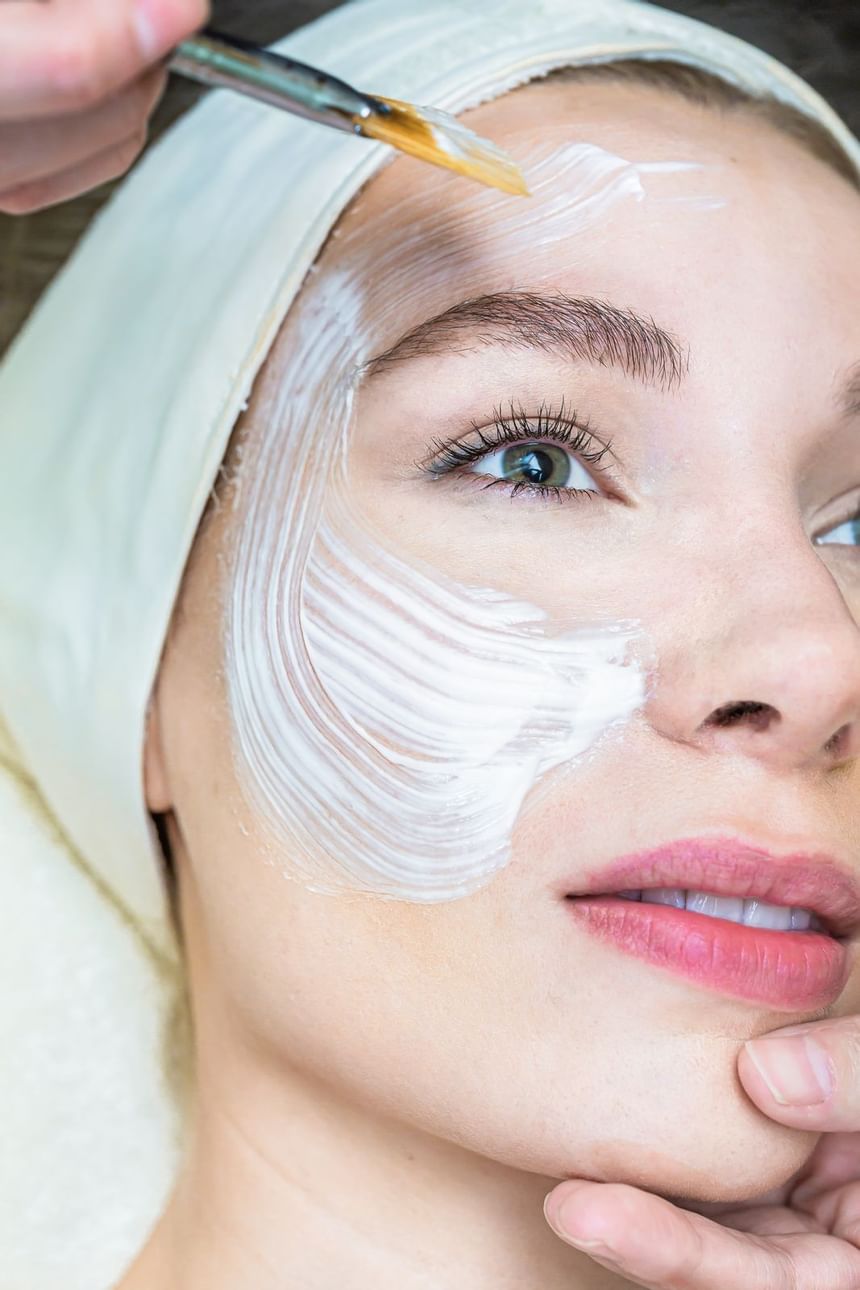 In Room Bath Menu
Draw the bath at your own convenience or schedule our staff to have a bath drawn and ready for you to relax.